FTTH design with Google Earth data
Designing a city district with 1.822 homes in Suriname
Summary: In this project we went from just an area-line in Google Earth to the creation of a low-level, detailed FTTH network design of the area.
Keywords: FTTH, urban, 1.822 homes, Suriname, micro-ducts, P2P, 2 OF per home, Home=>DP=>POP, optimization, Autocad Map3D, Google Earth, BOQ.
NetOptimus calculated that the best DP size for this area is 24 homes. The calculation is based on cost parameters, trail lengths and home locations. With a approx. 10% spare for future construction, the DP maximum is 22 homes. With a DP size of 24 homes X 2 OF we planned a 48 OF distribution cable from POP to DP. We used a 1x7/4mm micro-duct in the drop-trench from the street to the home. And used 12x7/4mm micro-duct in the streets for the 2 OF drop-cables. For the distribution network we used 7x14/10mm micro-ducts.
The results of this project were:
Autocad (Map3D) dwg designs with:

Optimized manipulation point positions.
Optimized cable routes (drop & distribution).
Micro-duct routes.

NetProject: BOQ and BOM, all quantities and costs.
For an installer ready design a survey would be required.
---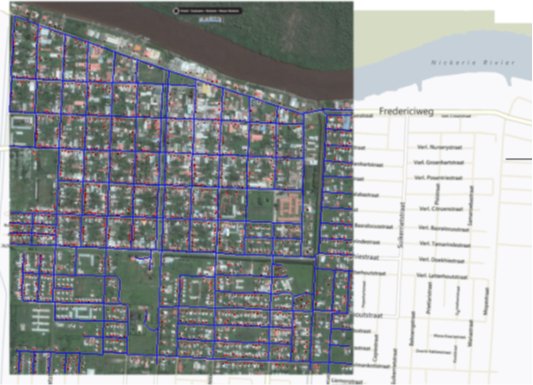 Located in this area are 1.822 homes. With a maximum of 22 homes per DP, 83 DPs are required minimum. The home locations and possible trails were prepared in Autocad (Map3D).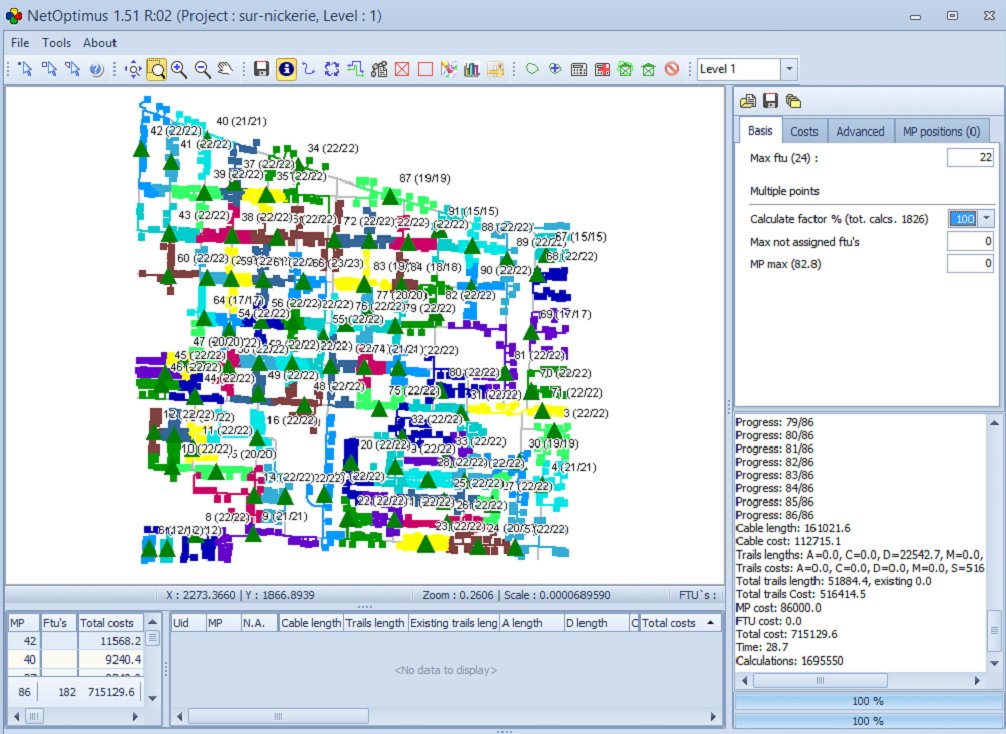 With the NetOptimus software, the optimized DP locations and drop-cables routes were created automatically.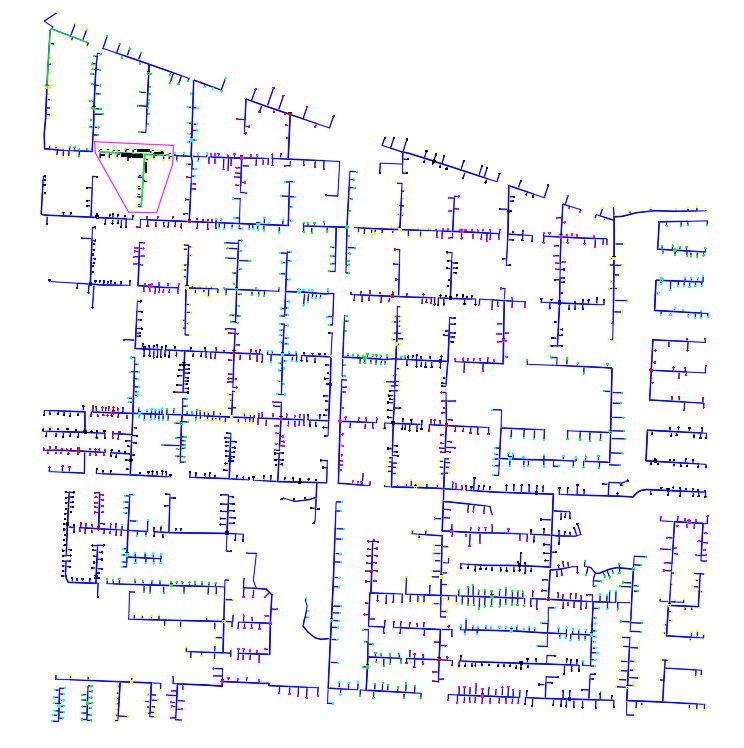 From NetOptimus the drawing went back in Autocad (Map3D). In this case, for this area, the NetOptimus software created a cost optimized network design with 86 DP areas.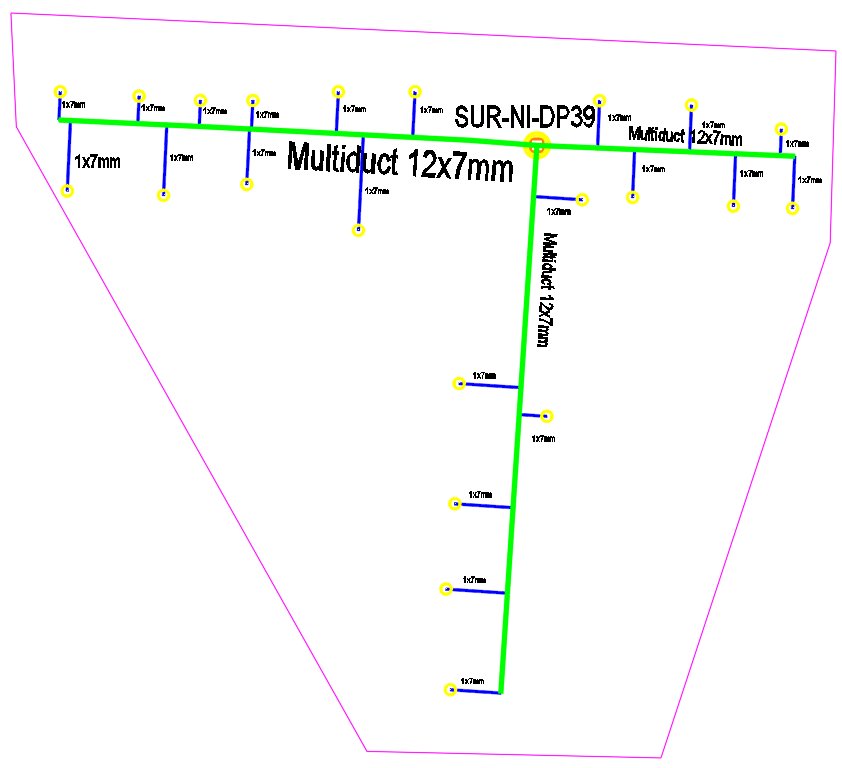 Zoomed in on a single DP in Autocad (Map3D). This picture shows the 1x7mm and 12x7mm microducts.